Creative Development
How do you market a feeling?
Every job seeker wants to know what it's like to walk through your doors. What they'll experience. What they can achieve. On day one and 5 years from now. That's the story we can tell. Our creative solutions and technology integrations elevate your voice, shape the conversation and help you connect with talent that's a perfect match.
Creative that works. Together.
A strategic creative campaign is one that addresses your unique challenges. It's born from in-depth research and a thorough understanding of your situation and aspirations. And you'll see it in action as our marketing, research, brand, web development and creative teams seamlessly interact to define, develop and deliver a complete solution.
Doing things differently.
There's no single defined path in creativity. Your project begins with a blank slate, so we can imagine all of the possibilities and unearth the big idea, along with all the ways we can execute and extend it. The one that can effortlessly expand into the social arena, traditional and online creative and web development. The one that not only achieves your goals, but surprises and delights – as a solution that is uniquely yours.
Explore real-world examples of work that's transforming talent acquisition.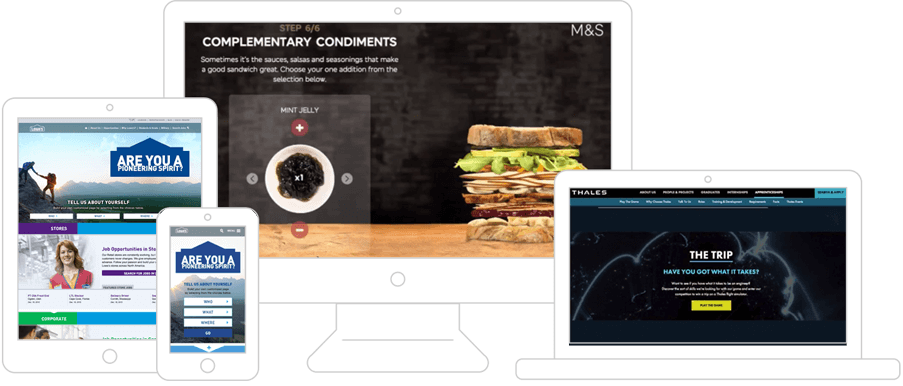 See Our Solutions